Model NO.: SSS60
Automatic Production Line: Comprehensive
Automation: Automation
Rhythm: Flow Production Line
Screw Diameter: 60mm
Screw Material: Scam-1
Extrusion Capacity: 60L/H
L/D Ratio: 25:1
Inverter: Siemens
Trademark: SINO STAR
Specification: Customized
HS Code: 8479400000
Transmission Type: Flexible
Certification: ISO, CE
Flexible Production: Intelligent Manufacturing
Production Scope: Product Line
Applicable Material: PVC, PE and Lshf
Driven Motor: 60HP
Screw Rotary Speed: Max. 120 Rpm
Motor Brand: Siemens
Bearing: SKF or NSK
Transport Package: Wooden Case
Origin: Dongguan, Guangdong
Auxiliary

Extruder Machine

for wire and cable extrusion line/Wire cable extrusion line/Extrusion machine for making various wire and cable:Â 

Performance and specification of Φ60mm horizontal stripping machine:
Application: applicable to PVC and PE material production, plasticizing 100%, used to work together with Φ50-90mm extruder.
Screw: Φ60mm, adopting the latest technology to design in order to make sure its performance steady and reliable. Material:SCAM-1, HRC:60-63, L/D ratio: 25:1, there are 2 screws, one for PVC and the other one for LSHF.
Screwed cylinder: Φ60mm nitriding + precise grinding + nitiding, material: 38CrMoAl internal walls hardness HRC63-76.
Extrusion capacity: 60L/H.
Gearbox: adopting high strength, polishing hard toothed surface ZLY-133 type.
Heating: there are 7 segments for heating (4 segments for machine body, one segment for machine neck and two segments for stripping nozzle)
Cooling: automatically cut off heating component power and connect the cooling blower when actual temperature is higher than pre-set temperature.
Screw rotary speed: Max. 120 RPM
Power: 60HP motor (Dongguan brand) + Inverter (SINE)
All heating components are made of full cast aluminum structure
Lifting way: electric spiral lifting
Main characteristics:

1. High quality and high output

2. Reliable performance

3. Permanent after-sales service

4. Man-machine interface with PLC

Extrusion machine series for PVC, PE, insulation wire, physical and chemical foaming

1)Extrusion machines we can make are as following:Â 

1. Cored wire insulation extrusion machine

2. Power wire extrusion machine

3. Building wire extrusion machine

4. Jacket extrusion machine

5. Lan cable extrusion machine

6. Chemical foaming extrusion machine

7. Physical foaming extrusion machine

8. Teflon extrusion machine

2) Application: Suitable for cored wire, PVC, PP, PE, PU, Nylon material, various low smoke, halogen-free electronic wires, computer wires, construction wires, communication wire, data wire, coaxial wire, RF, RG, JIS, HDMI, DISPLAYPORT etc foaming wire

3)The whole machine is controlled by PLC+touched creen control or traditional electric control. 

It adopts advanced testing instrument and strict detecting system to ensure every part equipment linked freely. 

4)Equipment constitute: It is composed of pay-off, straightening, mainframe, main control cabinet, printer, water trough, accumulator, caterpillar, take-up machines accessories. Optional single-head/double-head/active type pay-off/PLC computer all-process control/laser diameter gauge, copper pre-heater and so on. 

5). Main electrical parts brands:Â 

1. Motor: Germany-Siemens

2. Inverter: Siemens or China brand as per customer's requirement

3. Electric equipment: Siemens and Omron

4. PLC controller: Siemens or Pro-face

5. Bearing: SKF or NSK

6. Belt: Mitsubishi

6) Chemical Foaming Cable Extruder line

Application: Applicable to all types of communication wire, data wire, coaxial wire, RF, RG, JIS etc foaming or solid extrusion, such as IEEE1394, DVI, HDMI, RG, DISPLAYPORT etc super-fine or high standard foaming wire. Foaming degree: Max. 50% /

Applicable material: FM-PE/PE, PP, PVC, SR, PVC etc material. 

Features:Â 

PLC+Pro-face control, store and revise parameter, wholly controlling, adjusting, and monitoring the production state of the line. 

Equip EUROTEK crosshead, achieve inside and outside extruding together precisely, equip the by-pass of material-unload valve

Equip precise diameter and capacitance detect feedback unit, form the closed-loop feedback control system auto-control the diameter of the insulation layer, foam degree, eccentricity, and insure the quality

Use imported In-water capacitance detect-auto feedback system

This production line is of a high automation grade, superior techniques, advanced in the industry.
| | | | | | | | |
| --- | --- | --- | --- | --- | --- | --- | --- |
| Model | ET-35 | ET-50 | ET-70 | ET-90 | ET-100 | ET-120 | ET-150 |
| Cylinder dia. | Φ35mm | Φ50mm | Φ70mm | Φ90mm | Φ100mm | Φ120mm | Φ150mm |
| L/D | 28:1 | 25:1 | 25:1 | 25:1 | 25:1 | 25:1 | 25:1 |
| Screw rotary speed | 110 rpm (Max) | 110 rpm (Max) | 90 rpm (Max) | 90 rpm (Max) | 70 rpm (Max) | 70 rpm (Max) | 70 rpm (Max) |
| Extrusion capacity | 30kg/hr | 60kg/hr | 120kg/hr | 180kg/hr | 230kg/hr | 300kg/hr | 600kg/hr (SPVC) |
| Extruded wire dia. | 0.3-2mm | 0.5-5mm | 1.5-12mm | 5.0-35mm | 8.0-40mm | 8.0-40mm | 85-130mm |
| Line speed | Max. 600m/min | Max. 600m/min | Max. 600m/min | Max. 600m/min | Max. 600m/min | Max. 600m/min | Max.50m/min |
| Pay-off stand | 300mm | 500mm | 500mm | 500mm | 630mm | 1000mm | 2000-3150mm |
| Extrusion motor | 11KW 4P AC motor | 15KW 4P AC motor | 22KW 4P AC motor | 37KW 4P AC motor | 55KW 4P AC motor | 75KW 4P AC motor | 160KW AC motor |
| Auto feeding | Max. 25KG | Max. 50KG | Max. 75KG | Max. 100KG | Max. 150KG | Max. 150KG | 75KG |
| Diameter controller | ±0.002mm | ±0.002mm | ±0.01mm | ±0.01mm | ±0.01mm | ±0.01mm | ±0.01mm |
| Heat precision | ±1 centidegree | ±1 centidegree | ±1 centidegree | ±1 centidegree | ±1 centidegree | ±1 centidegree | ±1 centidegree |
| Cooling trough | "W" shape single layer | "U" shape double layer | "U" shape double layer | "U" shape single layer | "U" shape single layer | "U" shape single layer | "U" shape single layer |
| Capstan dia. | φ318mm double wheels | φ318mm double wheels | Φ477mm double wheels | Φ477mm double wheels | Φ636mm double wheels | Φ636mm double wheels | Φ636mm double wheels |
| Capstan motor | 3.7KW 4P AC motor | 3.7KW 4P AC motor | 5.5KW 6P AC motor | 5.5KW 6P AC motor | 5.5KW 6P AC motor | 5.5KW 6P AC motor | 15KW |
| Store wire length | Max. 250m | Max. 250m | Max. 250m | Max. 200m | Max. 200m | Max. 200m | Max. 200m |
| Take-up motor | 3.7KW 4P AC motor | 3.7KW 4P AC motor | 3.7KW 4P AC motor | 5.5KW 4P AC motor | 5.5KW 4P AC motor | 5.5KW 4P AC motor | 7.5KW |
| Take-up bobbin | 300-500mm | 400-630mm | 400-630mm | 400-630mm | 600-1000mm | 1600-3600 | 2000-3150mm |
3)Â Q&A

1. Are you the manufacturer or trading company?

We are the 100% manufactuer with 3 big workshops covering over 100, 000.00 square meter. Warmly welcome you to visit our factory and conduct our work.

2. What's your factory's advantage over other manufacturers in the same industry?

- High output capacity will guarantee your high-efficient production

- We are very good at engineering. In order to make our machine have a very excellent performance, we are rigorously attaching importance to each detail in the course of manufacturing in a bid to improve our machines continuously.

- We only mount electrical components under famous brands like Siemens, Yaskawa, Scheinder and Omron on our machines to guarantee the quality of our machines.

- Our engineers and workers can work abroad, if you need us to assist you installing and testing the machines or training your staff how to operate and maintain our machines, we can send our team to your factory when our machines arrive at your factory.

- Guarantee period: We can guarantee one year for all our machines.

- After-sales service: We promise to provide permanent technical support and after-sales service with our customers.

3. Why do we trust your company?

We are gold supplier for many years and have agent in Europe. Up to now, we have exported our machines to many countries. 

Referential photos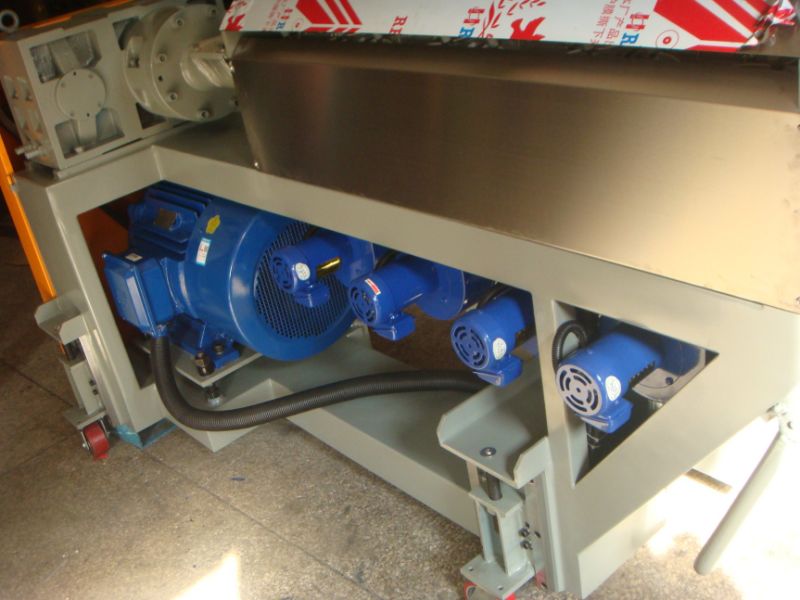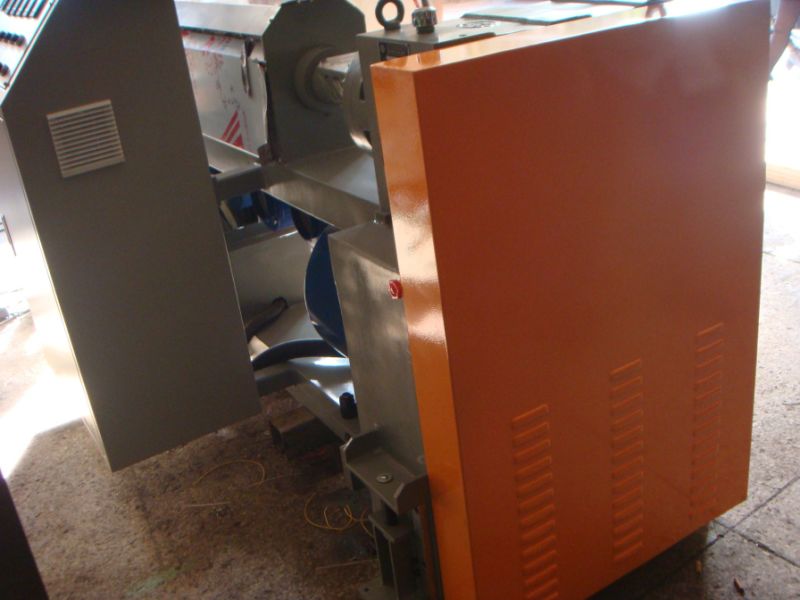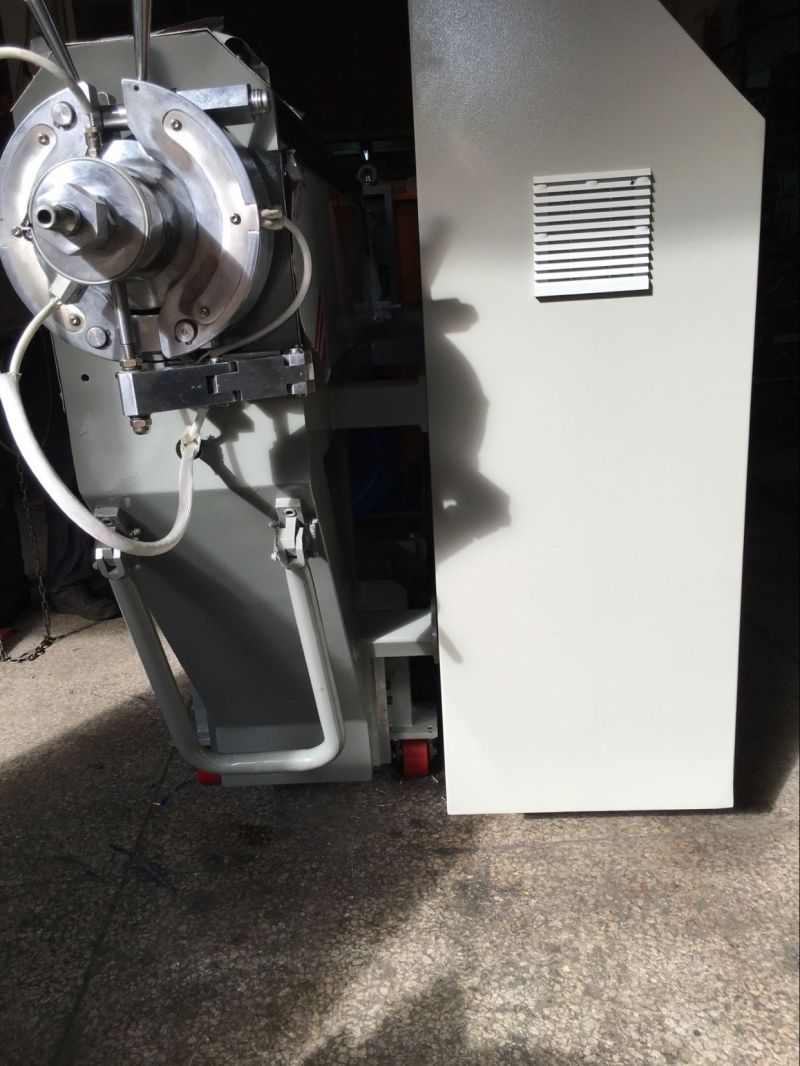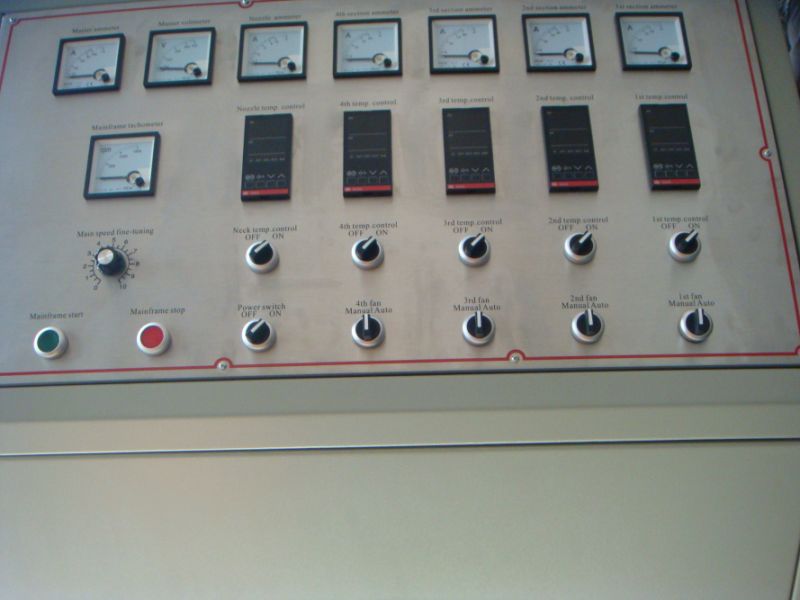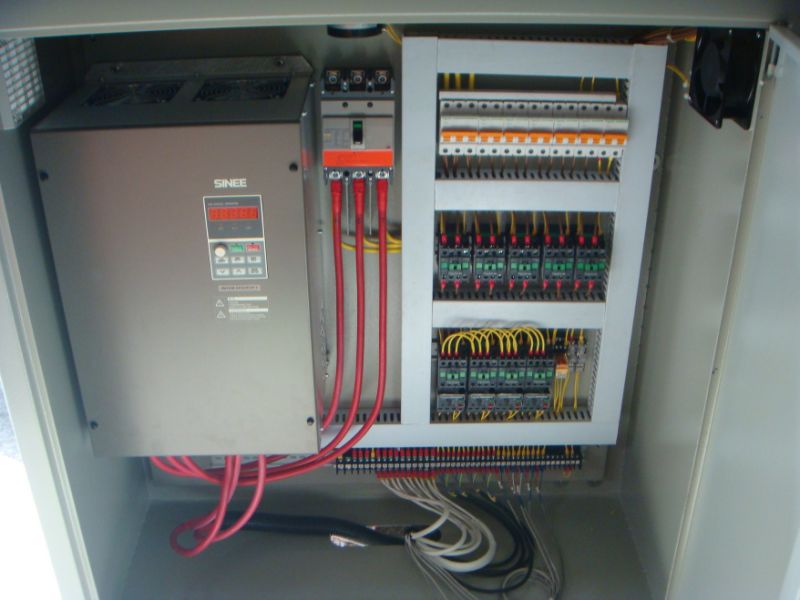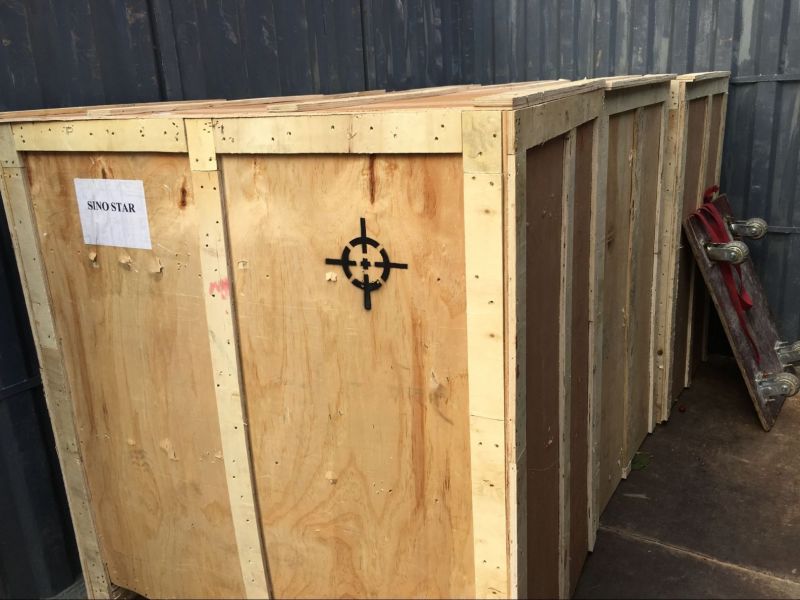 Zhangjiagang Huade Machinery Technology Co.,Ltd , https://www.tophdextruder.com